Looking SE dog, Bradley GT kit car, and Grain truck. The grain bin isn't mine.
Here is the Bradley from another angle. You can see "The Shop" and judge the size by the chairs out front.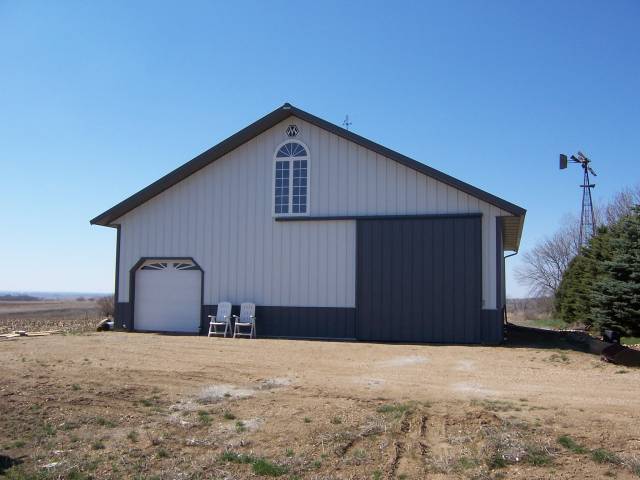 The front of the building looking toward the West.
Looking North West. You can see the house, garage, and the "temporary" shed I built onto the side of the garage
three years ago. It will be torn down when I move the garage this summer. I still have to use the gravel pile on the right
to repair the driveway. The rock pile sill be used to complete the rock wall.
Here's how I usually get in.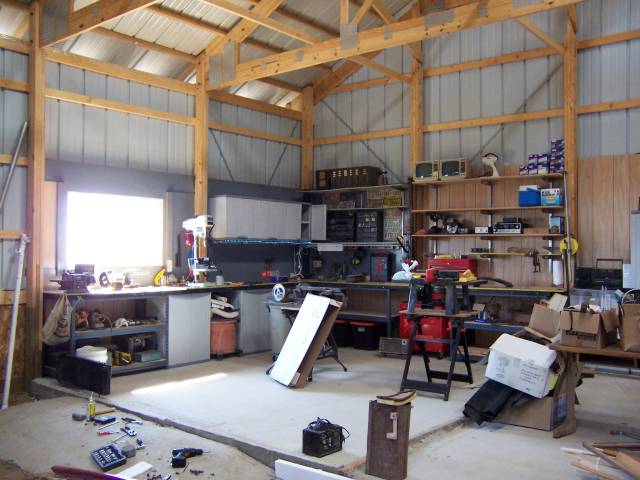 The shop part of "The Shop."
Looking at the West wall. I just finished putting the radiator in the Jeep so it's kinda messy.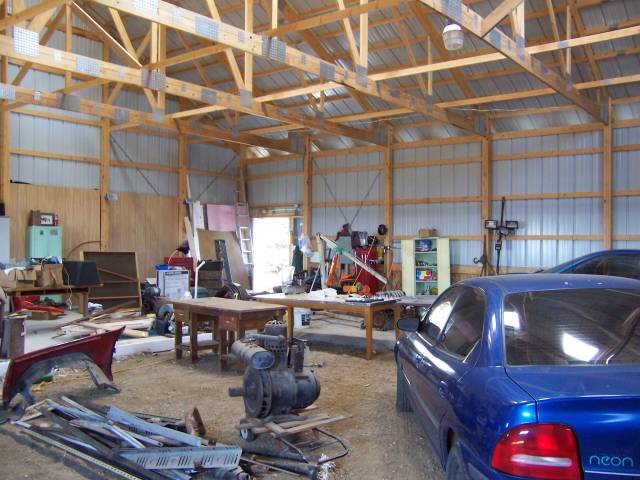 The North wall is on the right here. The thing on the cart in the middle is a 1900s 32 volt light plant.
The dirt will be under concrete as soon as John finishes replacing his rod bearings.
A closer look at the cabinets and work bench. That black edge around the bench is a piece of 1/8 inch thick
2 x 2 inch angle steel. Boy is the bench SOLID!
Here is the welding center. Rod welder, mig. welder, and plasma cutter lets me do most anything.
I also have a small oxy/propane tourch.
John's projects. Rod bearings in his driver and an old Ford engine I picked up at an auction for $5 to learn on.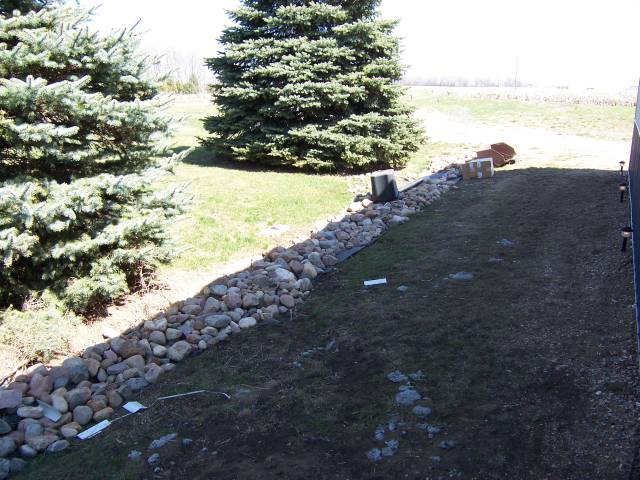 The Stream. Well, for rain water anyway.